Dining
---
The main Inn has a formal dining room called the 1801 Tavern (formerly the Old Tavern Restaurant), and just a step down is a bright, airy, plant-filled breakfast room with big windows looking onto an adjacent patio. Located within the 1801 Tavern, you'll find the recently renovated Pine Room Bar. They have a four-draught system filled with in-demand Vermont craft beers, eight quality wines served by the glass, and specialty cocktails mixed with local Vermont spirits and traditional libations. Seating for up to 10 guests is available at the intimate two-top tables in addition to eight seats at the bar itself and soft seating by the working fireplace.

Next door to the Main Inn, the Phelps Barn Pub offers up a delicious menu of pub fare with a Vermont twist. Originally a carriage house for guests' horses, today the barn's rustic past is honored through a unique Vermont dining experience for our own guests. Even the hayloft has been repurposed and renovated, providing an elevated seating area as well as our 8-tap bar serving the best of Vermont's craft beer and local spirits. If you are lucky enough to land at the Phelps Barn Pub on a Thursday evening, do not miss the weekly burger and beer special – it is the most flavorful burger you will ever taste. This is also the evening that local folks traditionally gather at Phelps, and the conversation from table to table, along and across the bar is friendly and fun.

Chef Cal Hingston reigns over the food and beverage department. He is a graduate of New England Culinary Institute in Montpelier, the state capital, and he has cooked at the Norwich Inn and Putney Inn. Like most people in the culinary arts in Vermont, Chef Hingston emphasizes that his food – particularly produce, meats and cheeses -- comes from Vermont producers, and is prepared to order. Fresh, fresh, fresh.

Menus change with seasonal crops: fiddleheads in spring, fresh tomatoes and herbs in summer, some of this coming from the Inn's own greenhouses. Breakfast presents a new muffin every day; the poppy seed and the chocolate banana muffins are pure pleasure on the tongue. Asked what his favorite dish is, the Chef has to choose the Vermont-sourced rack of lamb.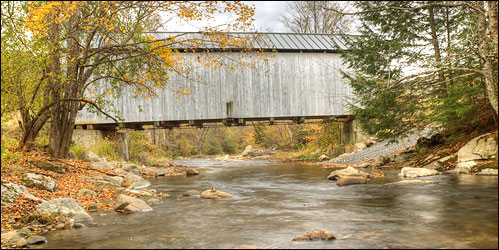 Other Activities
---
Grafton Cheese Company, also on Townsend Road just outside the village, welcomes cheese heads to watch cheddar cheese being made by hand and to taste, taste, taste. This is one of the historic industries resurrected by Windham Foundation. The company also has a larger Specialty Cheese & Wine Shop on Linden Street in nearby Brattleboro, where production takes place for longer hours and there's more to see and buy. Grafton is proud of its cheeses, sold everywhere, including the town's Village Store.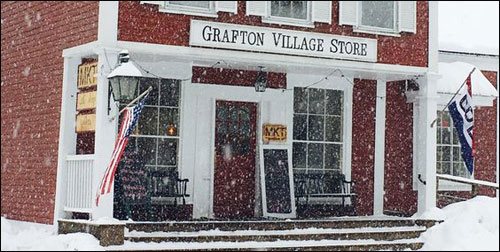 The Nature Museum at Grafton
is a tiny place packed with knowledge and activities about the region's plants, animals, and geology. Hands-on exhibits, dioramas, and mounted specimens engage learners. ​Visitors can crawl through an underground bear den, dig for fossils, find out about bats and catamounts, and dress up as their favorite creature.
Grafton Forge Blacksmith Shop
is a place to see and learn about this historic art in action, and also to buy contemporary ironware for use in the home. The shop has a fascinating collection of historic tools, artifacts and art works.
Grafton Music Festival
presents high-quality live music events at indoor and outdoor venues in Grafton throughout the year, with a cluster of events around the Fourth of July. The fest performs all types of music, something for every taste.
Gallery North Star
has become known as Vermont's premier fine art gallery. Situated in a restored 1877 village home, it features the works of over 25 nationally recognized New England artists in a broad selection of artistic styles.
Mountain Mind and Movement
is a healing arts and yoga studio in town. Several mind and body therapies promote healing and wellness in the body, mind and spirit.