Vermont Reopening 2020
---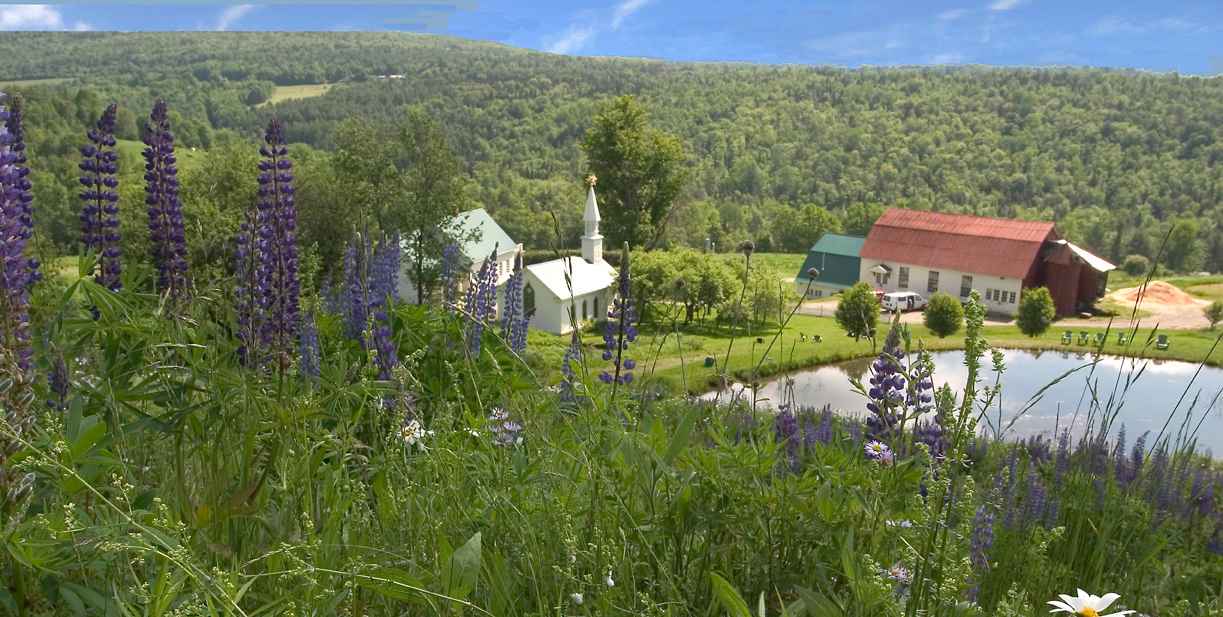 Governor's executive orders
Guidance by business sectors.
See, also, reopening conditions for
Connecticut
,
Maine
,
Massachusetts
,
New Hampshire
.
Latest News
---
Posted September 22:
Vermont has gotten such a good handle on Covid that it is loosening more restrictions. Lodgings may now book all rooms. Restaurants and bars may use bar seating if a partition is in place between the patrons and the staff. Plan your epic drive to see Vermont foliage at our
fall foliage drives page.
Posted June 15:
Starting
June 15
, people traveling to Vermont may fulfill Vermont's requirements if they self-quarantine in their home state for 14 days before they travel to Vermont. Alternately, people may enter Vermont, provided they self-quarantine in the state for seven days and then test negative for Covid-19. They may quarantine in Vermont hotels and short-term rentals. This is a relaxation of previous rules.
Details.
After July 1, the State of Vermont plans to re-evaluate these criteria.
Posted June 5:
Effective June 8, Vermont inns, hotels and other lodging can book 50 percent of their rooms for guests or have 25 guests and staff on the property, whichever is larger. The limits don't apply to stand-alone cabins, cottages and short-term rentals.
At restaurants, indoor dining will be allowed but limited to 25 percent of regular fire safety occupancy limits, or 10 customers and staff, whichever is greater. Outdoor dining will be allowed at maximum licensed seating capacity, up to 50 people. Only disposable or online menus are allowed. Bars may not offer indoor drinking or dining.
State Parks & Camping
---
Vermont state parks and forests may be used for solitary walking and hiking at this time, provided social distancing is used. Note that park staff have not been able to open facilities for full use. Visitor Centers and restrooms will not be open. Some trails may not be cleared of winter debris or mud. Vermont State Parks will be accepting new reservations only for June 15, 2020, and later. Information: 888-409-7579, during weekday business hours.
Lodging
---
As of May 22, the governor allowed limited resumption of lodging operations. Reservations must be done online. (Lodgings includes hotels, motels, bed and breakfasts, inns, short term rentals, such as those made available through VRBO, Homeaway, AirBnb and other services, parks for recreational vehicles and campgrounds, all public and private camping facilities, and marinas.) Campgrounds, parks and resorts may not operate amenities like pools, playgrounds, sports facilities, common areas, recreation centers, camp stores with non-essential stock.
Guests from high-infection areas must complete their self-quarantine BEFORE arriving at the lodging property or accommodation (see "Latest News," above). The lodging property may not be used by visitors from out-of-state as a location to complete their initial quarantine. Lodging rules.
Restaurants and Dining
---
Effective May 22, limited resumption of restaurant and bar operations is allowed. Serving of alcoholic beverages is allowed. Restaurants can continue take-out, curbside and delivery services. Please visit our Take Out & Delivery List page for additional links & information.
Retail Stores
---
Most retail businesses must suspend in-person customer-facing operations under the Governor's Executive Order. Retailers, including those that operate in an outdoor setting, may conduct limited operations such as curbside pick-up and delivery services. Orders may be placed only over the phone or online.
Outdoor Recreation
---
Facilities that offer outdoor recreation activities that require little physical contact may return to operation. These may include state and municipal parks, recreation associations, trail networks, golf courses, big game check stations, and guided expeditions. Indoor facilities must be closed. Gatherings are limited to 25 or fewer people.
Marinas
---
Marinas may operate. Marinas may accommodate seasonal boaters with reservations or ownership shares, including boaters who overnight on their boats. However, operators must ensure that users are Vermont residents or have have completed their self-quarantine. Transient reservations are limited to 25 percent of capacity. A retail operation at a marina should offer curbside or delivery service but may offer in-person retail with up to 25 percent of the capacity.
Farmers Markets
---
More guidance should be available by May 1, when markets will be able to resume limited operations.
Transportation
---
Transportation businesses may continue in-person functions. Critical transportation services include rideshare, transit, and rental car companies. Auto repair shops may remain open.