Vermont diners can probably find some maple syrup for you
If you find yourself in a diner in Vermont, you know you re within spittin' distance of Vermont pure maple syrup. That's for starters, but there is so much more. Vermont has a long history as a farming state, particularly in the area of dairy farming, so the dairy products -- cheese, ice cream, chocolate -- at any eatery are going to be top-notch. In recent decades, Vermont has embraced the local food and slow food movement, so your breakfast or lunch is going to be made of the freshest foods possible. Enjoy!

Find diners in CT, Maine, MA, NH, RI, and VT.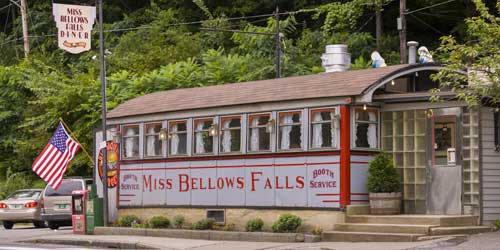 CHESTER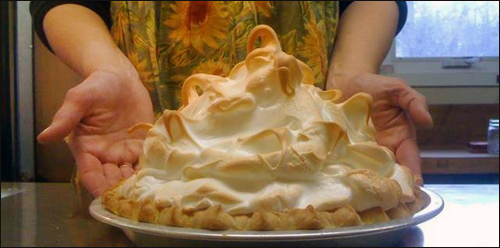 Country Girl Diner
46 Route 103 South
Chester, Vermont
Phone:
802-465-8284
Hours:
Open daily, 7 a.m.-2 p.m.; during the summer, open Fridays, 5-8 p.m. for dinnerSunday, 8 a.m.-1 p.m. The Country Girl Diner is a 1940s-period Silk City Dining Car built in New Jersey. Its slogan is "great food and great friends; that's what we're all about."Breakfast and lunch are served using local Vermont foods – for instance, pancakes with Cabot butter and Vermont maple syrup. Usual hours are daily, 7 a.m. to 2 p.m., but on summer Fridays the diner serves dinner, 5-8 p.m., including prime rib, beer battered fish, and other specialties. Email: cgdiner@gmail.com
BELLOWS FALLS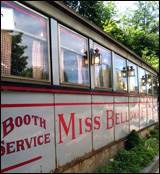 Miss Bellows Falls Diner
90 Rockingham Street
Bellows Falls, Vermont
Phone: 802-463-3700
Built in the 1920s by the Worcester Lunch Car Company, Vermont's only surviving barrel-roofed diner was moved here from Massachusetts in 1942. Look for part of an earlier name painted on the back. Try the beefalo burgers with sweet potato fries!!

BENNINGTON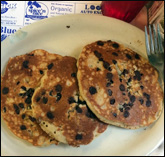 Blue Benn Diner 318 North Steet
Bennington
Phone: 802-442-5140
You are in the soul of Vermont, so, clearly, the first choice for breakfast is blueberry pancakes and Vermont maple syrup. (Ok, the blueberries may have come from Maine.) The Blue Benn also is vegetarian-friendly, serving scrambled tofu, veggie enchiladas, and raspberry crunch french toast, nut burger, and vegetarian meatloaf. Portions are big and tasty. Plenty to entice full-fledged meat-eaters, too. Enjoy the nostalgic jukebox.
BRANDON

Sheri's Diner
25 Center Street
Brandon, Vermont
Phone:
802-465-8284
Hours:
Open daily except Tuesdays; Monday, Wednesday-Saturday, 7 a.m.-2 p.m.; Sunday, 8 a.m.-1 p.m. Good, fresh food and a really friendly, helpful staff. Loved the sourdough toast and thick-sliced bacon. Bit of a gourmet flair. And the chow is very reasonable priced.
BRATTLEBORO

Chelsea Royal Diner
487 Marlboro Road
Brattleboro, Vermont
Phone: 802-254-8399
Hours: Open 6 a.m. to 9 p.m.
At the foot of Vermont's Green Mountains, the Chelsea Royal is a vintage 1938 Worcester Diner. The Royal Diner's cuisine is high-end home style, with daily Blue Plate Specials, generous portions, and EASY pricing. Mexican fare is served Friday and Saturday evenings; prime rib is served Friday and Saturday nights with real mashed potatoes, homemade soups, breads, pies and desserts. Breakfast, featuring homemade pancakes and Belgian waffles, eggs Benedict, and the Cajun Breakfast Skillet, is served all day. Classic eats include foot-long hot dogs with fries, and double cheese burgers. Take-out is available for every item. April through October is the season for the Royal soft serve stand.
BURLINGTON


Henry's Diner
155 Bank Street
Burlington, Vermont
Phone: 866-796-9231
Hours: Sunday-Thursday, 6 a.m.-4 p.m.; Friday-Saturday, 6 a.m.-9 p.m.
Treat your taste buds to a delicious meal at Henry's Diner with entrees including Belgian waffles. This family-friendly diner is open for breakfast, lunch, and dinner, with almost everything made from scratch. This diner has been around since 1925. With several years of restaurant experience, our skilled chefs have been serving up the freshest food in the downtown at prices you can afford. Affordable prices, carry-out services
SOUTH BURLINGTON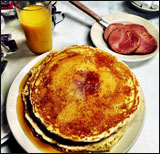 Parkway Diner
1696 Williston Road
South Burlington
Phone: 802-652-1155
The Parkway (a Worcester Lunch Car No. 839, for aficionados of the architecture) is a VermoNT establishment, so that means, first, you will find Vermont maple syrup, and, second, lots of the food will be locally sourced. Great breakfasts, eggs benedict on cheddar biscuits, corned beef hash. Popular with the local folk (always a good sign) and equally welcoming for first visitors. Open for breakfast and lunch.
CASTLETON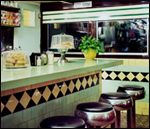 Birdseye Diner
590 Main Street
Castleton, Vermont
Phone: 802-468-5817
Hours: Daily, 7 a.m.-9 p.m.
The Birdseye Diner is a 1940's Silk City Dining Car manufactured in Patterson, NJ. It spent 18 years in service before returning to the factory for a face lift, adding more chrome to cover up the old fashioned wood. After the rehab it was brought to Castleton Vermont to replace the former Birdseye, a wooden diner that had burned. Today, the Birdeye chow is a staple of the community. Among the highlights on the menu are Birdseye meatloaf, Philly cheese steak, jumpin' pepper jack flash, eggs benedict, buffalo wings, puddings and much more.
PUTNEY
Putney Diner
Main Street
Putney, Vermont
Phone: 802-387-5433
Hours: Daily, 6 a.m.-3 p.m. Serving classic Vermont cooking with a few surprises, like the Cajun Skillet Breakfast, a short, tasty trip from sugar maple forests to the Gulf Coast bayous. Also displays the work of local artists.