Vermont attractions offer year-round vacation fun for adults, kids, families
Vermont attractions and activities are active year-round. VT offers vacation fun at state parks; nature and science and art
museums
; mountains for skiing and snowboarding in winter as well as adventure parks, zip and canopy tours in summer.
Families with kids
will enjoy nature trails and excursion trains; adults and couples can explore vineyards and wineries and
shopping
. Vermont tourism in an adventure all year.
1168 County Road Montpelier, VT, 05602 Phone: Toll-Free: 800-242-2740
The Vermont Maple Syrup story up close and personal
Vermont is the mountains, majestic scenery, lakes and quaint towns – and maple syrup. Morse Farm is the place to be for the authentic maple syrup experience born of eight generations of tapping trees, processing and delivering deliciousness to tables everywhere. All year round enjoy the fun from cross country and snowshoe trails, sugarin' time in the sugar house, and the chance to try some incredible maple treats. The Woodshed Theater has displays and artifacts and an educational video about the Morse Farm maple process. There's an outdoor farm life museum with an antique replica of the Vermont State House, nature trails and whimsical sculptures created by Burr Morse sprinkled about. The country store has your maple treats and more.
12 Park Street Weston, VT, 05161 Phone: 802-824-5288
Celebrating the Classics, Nurturing the New
Weston Playhouse Theatre Company offers a season full of classic favorites and Vermont premieres in the heart of the Green Mountains. With musicals, comedies, dramas, and American classics, there is something for everyone this season. There's no better way to round out a night of fun with our ever popular Cabaret. Kids will love our Theatre for Young Audiences production, performed by our energetic Young Company, plus our education and outreach programs for kids of all ages. Weston Playhouse is also home to new work development projects and artist retreats throughout the year. With a new studio theatre currently under construction and opening this fall, this will be a summer to remember.
Please follow our link above for a list of shows and events.
1 Rotarian Place Waterbury, VT, 05676 Phone: 802-882-2700 Toll-Free: 877-879-2326
An historic and freshly brewed Green Mountain attraction
The Green Mountains are home to so many wonderful attractions that one might not know where to start. A cup of freshly brewed coffee at this magnificent visitor center is as good a place as any to wake up the senses and get you on your way. Stop and smell the beans roasting. Browse the extraordinary Victorian Italianate train station built in 1875. Watch videos and see world class hands-on exhibits that highlight the history of Green Mountain Coffee and its sustainable connections with coffee growing partners around the world. The gift shop is filled with unique items and artisan crafts, and you can enjoy the taste of great coffee with a fresh-baked item, sandwich or salad in the cafe.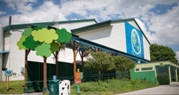 1281 Waterbury Stowe Road Waterbury, VT Phone: 866-258-6877
A cavalcade of delicious fun in a magical place
A visit to the original Ben & Jerry's factory in Waterbury VT is much more than an ice cream factory tour. Stroll the one and only Flavor Graveyard where the dearly de-printed flavors of bygone days lie in peace. Granite headstones identify some of the most famous and infamous retired flavors like Wavy Gravy and Rainforest Crunch and you'll have a wonderful view of the Worcester Mountains. Stop in at the unique gift shop and savor a waffle cone with your favorite flavor at the scoop shop. In winter you can take a guided snowshoe tour behind the factory, or come in summer with the entire family for lots of fun activities like tie-dye and spin art and much more.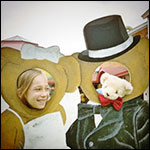 6655 Shelburne Road Shelburne, VT, 05482 Phone: 802-985-3001 Toll-Free: 800-829-2327
Factory Tours and More at Vermont Teddy Bear!
Set in the beautiful town of Shelburne, VT, there's nothing quite like Vermont Teddy Bear. Come see how our handmade Bears come to life on one of our factory tours, led by our knowledgeable Bear Ambassadors. You can even see our Bear Hospital, where our Bears come for free healthcare. Then visit our Bear Shop, where you can pick out a Bear or create your own. Lastly, enjoy your packed lunch or sweet Bear Shop treat at one of our outdoor picnic tables while breathing in the fresh Vermont air. All tour and store information is available on our website.
750 Pine Street Burlington, VT, 05401 Phone: 800-465-5909
Calling all chocolate fanatics!
Lake Champlain Chocolates has crafted specialty chocolates in Burlington, Vermont for 30 years. Visit our factory store and take in the aromas and sights of a real, chocolate factory! Our 30 minute guided tour is seated and begins on the hour, 11am-2pm Monday-Friday. End the experience with delicious samples. Self guided tours are available after 3pm and before 10 am. On the weekends we offer chocolate tastings from 11am-4pm. Taste and discover the flavor profiles of four chocolates with a chocolate tasting guide. Learn about how chocolate is made from fair-trade cacao bean to giant bunny!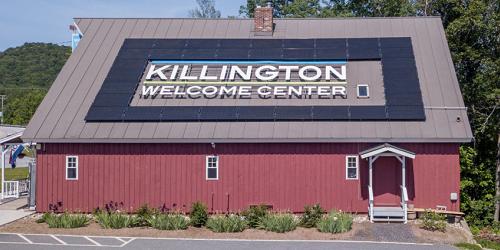 2319 US Route 4 Killington, VT Phone: 802-773-4181
Located in the Heart of Vermont with world class nightlife, amazing culinary options and a wealth of accommodation choices, Killington has it all! With a stunning mountain backdrop, Killington is beautiful in all of its summer greenery, its fireworks display of Autumn foliage, and of course, the winter white of snow capped peaks. Hiking, Golfing, Biking compliment the warmer months, while you wile away the winter wrapped up by the fire at a cozy B&B or cruising down the slopes of the East's biggest ski resort. Visit ww.killingtonchamber.com for event information, ski report or to book accommodation. Make Killington your year round destination
This super-cool museum on the edge of Lake Champlain is filled with unusual attractions that are sure to entertain every person in the family. Kids and parents will love the authentic paddlewheel steamboat Ticonderoga, which was a workhourse of passenger and cargo transportation on the lake for decades in the 19th century. Shelburne Museum is one of the nation's most eclectic museums of art, Americana, and design, displaying 150,000 objects on 45 acres in 25 historic New England buildings. There's even a lighthouse. A full day of family fun waits here, May through October. Information: http://shelburnemuseum.org/
100 Veterans Memorial Drive Bennington, VT, 05201 Phone: 802-447-3311
History and scenery in a beautiful corner of Vermont
Vermont attractions are legend, and real and fantastic and close by. Whatever your pleasure be it the mountains, the lakes, quaint towns, great shopping, or any kind of outdoor activity, Vermont is for you. Start here in Bennington, where history and culture form an indelible bond and bring people back year after year. You'll find the attractions you want and information about them at Bennington's new Welcome Center. With great views, free Wi-Fi and real Green Mountain coffee and a friendly staff to answer your questions, you'll also find local arts and crafts, displays from local businesses and great places to visit not only in Vermont but especially in the Bennington area. The Center is located at routes 7 and 279 near the borders of New York State and Massachusetts.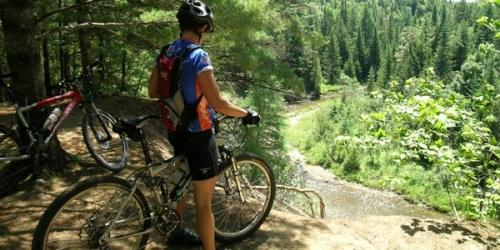 P.O. Box 10 North Ferrisburg, VT, 05473 Phone: 802-425-6211 Toll-Free: 800-425-8747
For great outdoors adventure, from low-impact to the truly extreme use Vermont's most complete directory of outdoor services and adventure travel resources. Vermont's beauty enhances every outdoor activity and will make your adventure vacation memorable. You will find listings of guide services for all activities along with support services, lodging, retail and rental equipment, travel information, adventure vacation packages, outdoor education and skill development programs, trails and waterways, youth programs, publications and maps, women's outdoor challenges, and Vermont's natural resources. Plan Ahead, Be Safe, Have Fun!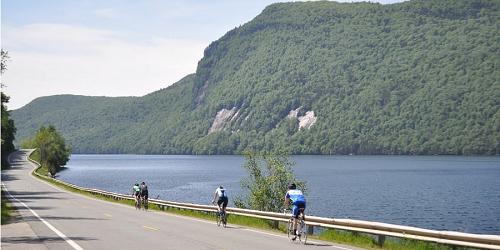 446 Route 114 East Burke, VT, 05832 Phone: 802-626-8511
Enter... the Northeast Kingdom of Vermont. The beauty and peace of this hidden jewel of Vermont will have you mesmerized. Be ready to have your senses awakened! Pristine lakes back dropped by beautiful Green Mountains will surround you. Captivating Vermont towns will delight you. Shopping, dining, hiking, biking, golfing, tennis, horseback trails all await you. Kayak, sail, glide, and fish our beautiful Kingdom lakes and rivers. In winter enjoy some of the best skiing, snowboarding, snowmobile trails in the East. Our Kingdom accommodations await your arrival to pamper and spoil your soul.
60 Main Street Burlington, VT, 05401 Phone: 802-863-3489 Toll-Free: 877-686-5253
Vermont's largest city, Burlington, is situated along the eastern shore of Lake Champlain, a 136 mile freshwater lake known as the country's sixth great lake. Backed by the Green Mountains to the east and facing the lake, Northern Vermont is endowed with magnificent scenic panoramas throughout the seasons. Burlington has developed a well-deserved reputation as the festival, event, and attraction capital of New England. More than fifty non-profit cultural organizations make their home in the region and provide a large array of cultural events and activities that amaze residents and visitors alike.
34 Pleasant Street Morrisville, VT, 05661 Phone: 802-888-7607 Toll-Free: 800-849-9985
Come join the adventure
The Green Mountains dance from South to North across the whole of Vermont but produce their highest drama in the Stowe-Smugglers' Notch Region. Summer is a wonderful time to hike in the cool woods, but in the fall legendary red and yellow foliage is not to be missed. Walks, hikes, and bikes from Smugglers' Notch and Stowe Mountain Resort provide visitors of all abilities a chance to get to know the mountains better. Skiing and snowboarding in our region is made famous by two well-known resorts: Smugglers' Notch and Stowe. The mountains help define the uniqueness of the Stowe-Smugglers' Notch Region.